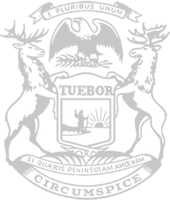 Rep. BeGole defending Second Amendment rights in Michigan Legislature
State Rep. Brian BeGole today stood up for law-abiding gun owners in the face of government overreach.
 BeGole voted to protect Second Amendment freedoms from increased government surveillance by voting no on House Bills 4138 and 4142-43. The Democrat legislation requires universal background checks for firearm transfers and creates universal firearms licensing.
BeGole outlined the unintended consequences the bills will have for law-abiding gun owners, including private purchases in rural areas where firearm shops are not readily available and sales between family members involving hunting rifles.
"Law-abiding gun owners are going to be expected to follow these new laws, while criminals and mass shooters will continue to not respect them," said BeGole, of Antrim Township. "The answer to the tragedies we have seen is not more laws that curtail Constitutional freedoms. Laws we have that could have stopped this type of senseless violence were not respected or enforced."
BeGole also underscored the chilling effect the bill could have on hunters throughout the state, as sales of long guns including hunting rifles are more scrutinized. The Michigan Department of Natural Resources reported last year that the state has lost a quarter of a million hunters over the past generation.
"Hunting numbers in Michigan have been declining. Additional surveillance on gun ownership isn't going to help that trend," BeGole said. "I will continue to be a strong supporter of Second Amendment rights and the right to privacy in the Legislature – and my votes reflect that."
The legislation now moves to the Senate for consideration.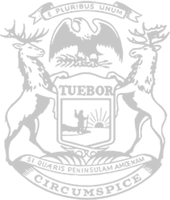 © 2009 - 2023 Michigan House Republicans. All Rights Reserved.
This site is protected by reCAPTCHA and the Google Privacy Policy and Terms of Service apply.