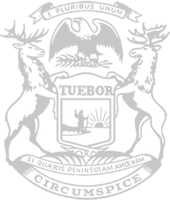 Rep. BeGole highlights permanent tax relief coming for Michigan workers, families and small-business owners
Legislator touts Republican plans incorporated in advancing legislation
State Rep. Brian BeGole, of Antrim Township, today highlighted advancing legislation that keeps a commitment to cutting taxes and helping people in the face of surging costs.
"Making life more affordable was one of my top priorities in the Legislature from the very start of the term," BeGole said. "I have heard from so many people throughout our region about the high costs they are seeing at the grocery store and gas station. They need real relief, and I have fought hard to send a sensible and effective plan to the governor that is going to let families, seniors and small business owners keep more of what they earn."
The Michigan Senate advanced House Bill 4001 Tuesday night after failing for a second time to give the bill immediate effect, which was necessary to implement a provision to move state money around to block a permanent income tax cut that had been previously established through law and is expected to automatically take effect this spring.
Other elements of the plan headed to Gov. Gretchen Whitmer include increased tax savings for retired seniors and a significantly boosted earned income tax credit for working families.
BeGole underscored the permanent nature of an income tax cut as opposed to one-time rebate checks the governor and Democrats in the Legislature had called for.
"This is a plan people can understand. It's a pay raise – not a gimmick," BeGole said. "I will continue to push for solutions that prioritize hard-working people and their families across Shiawassee, Genesee and Saginaw counties."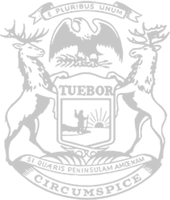 © 2009 - 2023 Michigan House Republicans. All Rights Reserved.
This site is protected by reCAPTCHA and the Google Privacy Policy and Terms of Service apply.