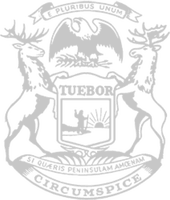 Rep. Dave Prestin votes against income tax hike on Michigan families and small businesses
RELEASE
|
February 10, 2023
State Rep. Dave Prestin, R-Cedar River, today issued the following statement on the plan introduced by Lansing Democrats to block an automatic, permanent income tax cut for Michigan residents and small businesses, while offering individuals or couples only one-time $180 checks and putting money directly into a fund that can be used for disingenuous purposes.
Under current state law, the individual income tax rate is set to be cut this year because the state government received a steep increase in taxpayer dollars. However, House Bill 4001 redirects funds toward one-time $180 checks per filer – meaning a married couple filing jointly would each receive just $90 – in a way that would prevent the permanent tax cut from taking effect. If left alone, the income tax cut would return an estimated $700 million annually to Michigan families, seniors and small business owners as they struggle with rising costs.
"Due to a law passed by the Republican-led Legislature in 2015, an automatic cut to the individual income tax rate is expected to go into effect this year," Prestin said. "This would not only provide immediate financial relief, but permanent, ongoing relief. House Bill 4001 aims to eliminate the impending tax rollback, while raising taxes on working families and small businesses, and flooding money into a potentially deceitful fund. Further, to offer individuals $180, and force a married couple to split that same check is flat-out wrong.
"Unaccountable money is most dangerous when it's in the hands of a single branch of government, and that's the case with Democrats in Lansing. I previously supported this plan because certain elements would provide the necessary relief families need right now. However, I am disappointed at the process that turned a palatable bipartisan bill into a vehicle that completely undermines our Republic, and the original intent of the income tax rollback. This underhanded ploy is completely disingenuous. With a state surplus of over $8 billion, it's our duty to return some of this money to the hard-working people of Michigan who not only earned it, but need it. I will continue to fight for the responsible use of taxpayer dollars."
House Bill 4001 passed the House on Thursday, despite Prestin's 'No' vote.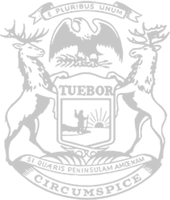 © 2009 - 2023 Michigan House Republicans. All Rights Reserved.
This site is protected by reCAPTCHA and the Google Privacy Policy and Terms of Service apply.