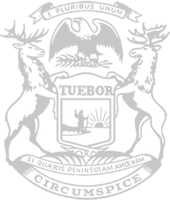 Rep. Hall: Biden plan to monitor personal bank accounts underscores dangers of big government
State Rep. Matt Hall, of Marshall, this week led an effort to protect the privacy of citizens throughout Calhoun and Kalamazoo counties by opposing profound government overreach from the Biden administration.
Hall co-sponsored House Resolution 174, which formally rejects a proposal that would allow the Internal Revenue Service to monitor bank accounts of private citizens. Financial institutions would have been forced to turn over information for all accounts containing $600 or more and any account with transactions of $600 or more per year.
For these accounts, financial institutions would be required to inform the IRS of the total inflows and outflows during the year, denoting totals for cash, foreign account transactions, and transfers between accounts held by the same owner.
"This plan is not the right way forward for our state or its residents," Hall said. "It is yet another dangerous step on a slippery slope to government interjecting itself into the everyday lives of citizens. It's important to take a stand against that.
"Financial institutions already have to deal with red tape that is passed down to customers. This strategy would only add to that burden."
Amid public outcry, the U.S. Treasury altered the proposal this week by raising the minimum transaction or account total from $600 to $10,000. Hall said the adjustment still creates a scenario where the federal government is overstepping its bounds, and feels the resolution sends a clear message to Washington, D.C.
Copies of the approved HR 174 will be sent to congressional leaders and members of Michigan's congressional delegation.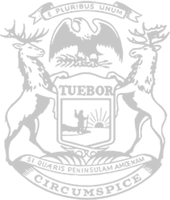 © 2009 - 2021 Michigan House Republicans. All Rights Reserved.
This site is protected by reCAPTCHA and the Google Privacy Policy and Terms of Service apply.