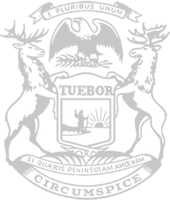 Rep. Harris: Democrats shouldn't change rules to pass tax hike
RELEASE
|
February 23, 2023
State Rep. Mike Harris on Thursday called for Democrats to cease efforts to change long-standing Senate rules to pass their plan to block an automatic income tax cut for Michigan residents.
The Senate last week approved a bill to move money in the state Treasury in order to block the tax cut, which is triggered by increased state revenues. Although the legislation did not receive the constitutionally-required two-thirds support to make the bill take immediate effect so they can shift money around before the tax cut takes place, Senate Democrats have proposed changing the rules to declare sufficient support even if they can't achieve it.
"So far, Gov. Whitmer and Democrats have failed in their attempts to use accounting games to block the expected permanent income tax cut for Michiganders and local businesses," said Harris, R-Waterford. "They don't have the votes to accomplish this tax hike maneuver, but they're considering a drastic rule change that would undermine the Michigan Constitution. Democrats should end their shenanigans and stop hanging a tax hike over the heads of Michigan taxpayers."
If it takes effect immediately, the legislation, House Bill 4001, would block the income tax cut by redirecting $800 million toward one-time checks worth $180 per filer. Further, the bill would place $1.5 billion toward corporate handouts. Harris criticized Democrats for including the proposals in legislation that also includes good ideas — increasing the Earned Income Tax Credit for working families and providing tax savings for Michigan retirees.
HB 4001 remains in the Senate while the proposed rule change pends.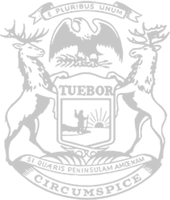 © 2009 - 2023 Michigan House Republicans. All Rights Reserved.
This site is protected by reCAPTCHA and the Google Privacy Policy and Terms of Service apply.