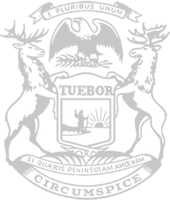 Rep. Yaroch: Congress must take a position on marijuana – 'not pull the covers over their heads and hope the issue goes away'
RELEASE
|
December 10, 2021
Rep. Jeff Yaroch and the Michigan House of Representatives are sending a message to Congress – "take your head out of the sand" and clarify the federal government's position on the legality of marijuana.
The state House this week adopted Yaroch's bipartisan House Resolution 158. Copies of the resolution will be transmitted to members of Michigan's congressional delegation, among others in the federal government.
The resolution notes that a majority of states, including Michigan, have chosen to regulate marijuana at the state level despite federal law criminalizing marijuana. The federal government's lack of clarity and consistency has created confusion and uncertainty for states legislating marijuana operations. It affects law enforcement, banking, taxation, and zoning.
"Congress has to take a position – not pull the covers over their heads and hope the issue goes away," Yaroch said.
Yaroch, of Richmond, noted it's been an issue in Michigan since voters approved medical marijuana in 2008.
"We're struggling with how to merge state law and federal law, and Congress – as usual – isn't helping," Yaroch said. "So whether you're for or against marijuana, my resolution says simply – Congress, will you take your head out of the sand and recognize there's a question. Please clarify your position so state legislatures can properly make decisions."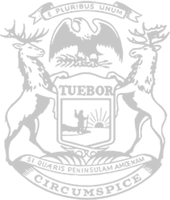 © 2009 - 2022 Michigan House Republicans. All Rights Reserved.
This site is protected by reCAPTCHA and the Google Privacy Policy and Terms of Service apply.