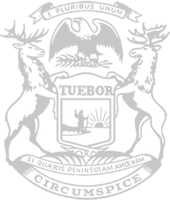 Rep. Yaroch: New law will help Michigan stockpile medical supplies, personal protection equipment for future emergencies
Michigan will be better prepared for future emergencies such as the COVID-19 pandemic because of a new state law initiated by Rep. Jeff Yaroch.
Public Act 95 – also known as House Bill 4087 – will require the state to identify and stockpile medical supplies needed for emergencies to fill the gap between when local resources are used up and when the federal stockpile arrives or manufacturers increase production to fill the need. Supplies will be rotated, sold off or donated before their expiration dates.
The state's inventory of supplies, including quantities and expiration dates, will be monitored and documented on a public website.
The measure, introduced by Yaroch, was signed into law by Gov. Whitmer this week.
"We've learned a lot of lessons from the COVID pandemic, and one of them is we must be better prepared as a state for this type of emergency," said Yaroch, a paramedic and former firefighter. "People think the federal government stockpiles enough supplies to handle a pandemic – that's simply not true. This new law will create a stockpile of PPE to ensure that emergency responders and health care workers have what they need to stay safe."
Yaroch said shortages in PPE led to confusion and stress for Michiganders in the early stages of the COVID-19 pandemic.
"The federal government will not tell us what is in the National Stockpile and we simply cannot count on them to have enough PPE," Yaroch said. "That is why we need our own stockpile, because our residents should be confident that we are ready to respond to the next emergency."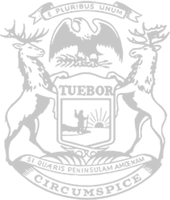 © 2009 - 2022 Michigan House Republicans. All Rights Reserved.
This site is protected by reCAPTCHA and the Google Privacy Policy and Terms of Service apply.