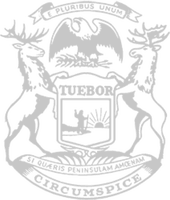 Rep. Calley announces funding for projects at Yankee Springs Recreation Area
State Rep. Julie Calley and the Michigan Legislature recently approved funding for two projects at Yankee Springs Recreation Area in Barry County.
The funding was included in recommendations from the Michigan Natural Resources Trust Fund and approved with overwhelming support by the House and Senate last week. The measure is awaiting consideration from Gov. Whitmer.
"Yankee Springs is a huge asset to our community," Calley said. "Local families don't have to travel far to enjoy beautiful beaches, hiking trails and fishing piers. These projects will help make one of our favorite recreation spots even more enjoyable."
A $120,000 investment will replace the park's popular fishing pier at the Gun Lake day-use area. The existing pier has exceeded its useful life. The new pier will provide improved shoreline fishing access – incorporating universal design principles, including lowered railings where appropriate and other fishing amenities to make shoreline fishing more enjoyable.
The measure also includes $50,000 to replace the stone beach wall on Gun Lake in front of the renovated pavilion. The project will improve access to the beach and protect the pavilion from waves and high water.
Funding for each of the projects is part of Senate Bill 1028, which includes $45.6 million for 22 land acquisition and 95 recreational development projects throughout the state with revenues from the Natural Resources Trust Fund. The fund's board approved the projects in December 2021.
Money in the Natural Resources Trust Fund comes from the development of minerals on state land – not general tax money – and is distributed on an annual basis in partnership with local governments. The money must be used for acquisition or recreational development projects, according to the Michigan Constitution.
###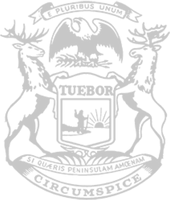 © 2009 - 2023 Michigan House Republicans. All Rights Reserved.
This site is protected by reCAPTCHA and the Google Privacy Policy and Terms of Service apply.