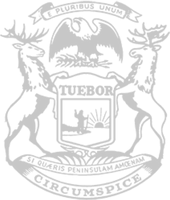 Rep. Cavitt: Governor wants Michigan residents to pay for higher taxes, unfeasible government programs
State Rep. Cam Cavitt, a member of the House Appropriations Committee, today released the following statement in response to the governor's executive budget recommendations:
"I was elected to Lansing and appointed to the Appropriations Committee in order to bring a Northern Michigan and fiscally conservative voice to the table on how the state spends taxpayer dollars. Here we are with more than $8 billion in state surplus money. What does the governor want to do with that money? Keep it away from Michigan residents, and throw it at large corporations.
"The governor's proposed spending spree is completely irresponsible. Too many folks throughout my district, which spans six Northern Michigan counties, along with Michiganders statewide are still unable to make ends meet due to rampant inflation and high costs of essentials. Rather than leave a 2015 statute in place that would slice Michigan's individual income tax rate, leading to permanent ongoing savings, the governor is actively working to block this in order to deploy one-time $180 'inflation relief' checks. Do not be blinded by this ploy. A $30K taxpayer, for instance, would receive at least that amount in income tax savings within two-three years if she allowed the cut to take place, then continue saving.
"Furthermore, the governor continues to turn a blind eye to the needs of Northern Michigan. We still don't have reliable broadband access, our roads are still crumbling, and there is a major lack of access to reliable mental health services. These are decades-long issues, and rather than tackle them for a better Michigan, the leader of our state would rather pander to large corporations and attempt to fool the public.
"Perhaps her own political ambitions are getting in the way, but the governor must return back to reality in order to deliver proper, adequate relief to all Michigan residents."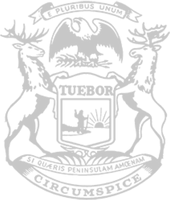 © 2009 - 2023 Michigan House Republicans. All Rights Reserved.
This site is protected by reCAPTCHA and the Google Privacy Policy and Terms of Service apply.