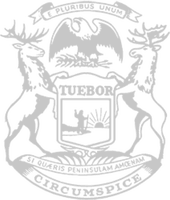 Rep. Dave Prestin declares May 25 as Stop the Bleed Day in Michigan
Rep. Dave Prestin this week introduced a measure to declare May 25, 2023, as Stop the Bleed Day in the state of Michigan.
"Stop the Bleed is a national awareness campaign and call-to-action," said Prestin, of Cedar River. "It is intended to cultivate and encourage bystanders to become trained, equipped, and confident until professional help arrives. More than 240,000 people die annually from injuries sustained as a result of trauma, and the most preventable cause of death is the loss of too much blood in the minutes before trained first responders arrive. As a licensed paramedic, I can assure you that educating people on how to 'stop the bleed' will save lives."
Prestin highlighted the following data:
Average time to bleed out: as low as 3 minutes;
Average time for first responders to arrive: 7-10 minutes in urban areas, or 20 to 40 minutes in rural areas;
Trauma-related deaths worldwide due to bleeding: 40%.
"In my experience, there have been many times victims of trauma were only still alive when I got there because someone had stopped the bleeding," Prestin said.
Prestin's House Resolution 114 passed the House with overwhelming bipartisan support.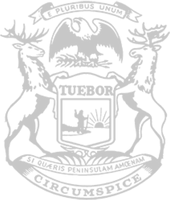 © 2009 - 2023 Michigan House Republicans. All Rights Reserved.
This site is protected by reCAPTCHA and the Google Privacy Policy and Terms of Service apply.