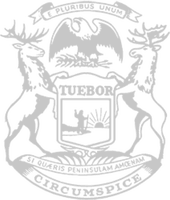 Rep. Kunse announces $14 million grant for Reed City; Clare and Harrison to receive additional funds
           State Rep. Tom Kunse today announced a $14 million grant for Reed City to improve the city's water management.
The Clean Water State Revolving Fund (CWSRF) awarded $14 million to Reed City. The CWSRF program is a low-interest financing program that helps qualified local municipalities with the construction of necessary water pollution control facilities. The Department of Environment, Great Lakes, and Energy (EGLE) offers many communities grants to substantially lower the balance of loans taken out for critical water infrastructure projects. These projects include wastewater treatment upgrades and the elimination of combined sewer system overflows, pumping station improvements, and non-point source pollution project to reduce nutrient and contaminant runoff to waterways.
"This vital grant will bring much-needed improvements to the overall management of Reed City's water," said Kunse, of Clare. "I hope this serves as a catalyst for further infrastructural improvements in the area."
Rep. Kunse announced three more projects throughout his district:
Reed City is set to receive $3.5 million to replace an old and unreliable watermain along Todd Avenue. An estimated 120 lead service lines will also be replaced across the distribution system, and sites will be restored to original condition. Reed City will also replace its water supply well number four, as it has exceeded its useful life and has limited isolation distance to neighboring properties. Additionally, other water system improvements including fire hydrant replacement and Geographic Information System database updates will be made.
Harrison is set to receive $180,000 for a project involving work related to the city's Distribution System Materials Inventory (DSMI) and drinking water Asset Management Plan (AMP). Harrison's drinking water AMP will be updated based on a comprehensive asset inventory as well as other portions of the plan, including condition assessment, water system criticality, level of service assessment, capital improvement plan, and revenue structure development.
Clare is set to receive nearly $130,000 for a project involving work related to the city's drinking water AMP. The AMP will be updated based on capital improvement planning and revenue structure development. Moreover, Clare has already updated other portions of its AMP via a comprehensive asset inventory and will incorporate that information into their AMP and existing Geographic Information System database.
"These grants will bring much-needed improvements to our community," Kunse said. "I am eager to see the final product."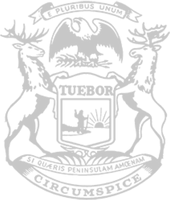 © 2009 - 2023 Michigan House Republicans. All Rights Reserved.
This site is protected by reCAPTCHA and the Google Privacy Policy and Terms of Service apply.