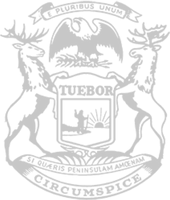 State Rep. Mark Tisdel, R-Rochester Hills, at left of desk, state Rep. Samantha Steckloff, D-Farmington Hills, at right of desk, and others look on as Gov. Gretchen Whitmer signs House Bills 5486 and 5487 on the state Capitol grounds on Tuesday, July 19, 2022. Tisdel and Steckloff's legislation will protect online shoppers by ensuring transparency for high-volume sellers.
Rep. Tisdel named Legislator of the Year by Michigan Retailers Association
RELEASE
|
February 16, 2023
The Michigan Retailers Association last week honored state Rep. Mark Tisdel as a Legislator of the Year for 2022.
The association, which represents retailers of all sizes in Michigan, recognized Tisdel, R-Rochester Hills, and five other lawmakers for their work last year passing legislation to crack down on organized retail crime. Tisdel was the lead sponsor of a bipartisan law to establish transparency requirements for third-party online sellers. The change was designed to help catch thieves who resell stolen goods online.
"Michiganders visit our local retailers to buy food, hygiene products, furniture, electronics and more, and I'm pleased to be recognized as a Legislator of the Year by the Michigan Retailers Association," Tisdel said. "It was my privilege to work with the retail industry on my bipartisan law to promote transparency, protect online shoppers, and punish thieves who try to profit on stolen retail merchandise."
The online seller transparency requirements, contained in Tisdel's House Bill 5487, were signed into law in July 2022.
###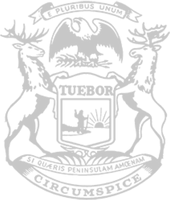 © 2009 - 2023 Michigan House Republicans. All Rights Reserved.
This site is protected by reCAPTCHA and the Google Privacy Policy and Terms of Service apply.