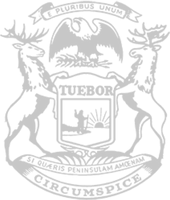 Rep. Tisdel opposes plan to block income tax cut for Michigan residents, small businesses
State Rep. Mark Tisdel on Thursday voted against a bill designed to block a permanent income tax cut for Michigan residents and small businesses that will otherwise take effect this year.
Under a Michigan law, the individual income tax rate will be cut this year because the state government received a steep increase in taxpayer dollars. However, House Bill 4001, which passed the House of Representatives on Thursday, redirects funds toward one-time $180 checks in a way that would prevent the tax cut from taking effect. Tisdel, who previously voted in favor of HB 4001 when it focused solely on tax savings for seniors, opposed the new version of the bill.
"Michigan families are hard-pressed by climbing costs, and they should automatically have their income taxes cut this year under state law," said Tisdel, R-Rochester Hills. "Shuffling state funds to block this relief for the hard-working Michiganders and small, local businesses that form the backbone of our communities is wrong, so I opposed this legislation that would brazenly keep this relief out of Michiganders' hands."
Tisdel strongly supports portions of HB 4001 that would increase the Earned Income Tax Credit for working families and help retirees save on their taxes, and he voted for similar proposals in January. Tisdel said he was disappointed that the Democratic majority in the Legislature combined some tax relief with an effort to block a broad, permanent tax cut. He also criticized the addition of unrelated funding for economic development projects, which he said should be considered and debated separately on their own merits.
"I have already, proudly, voted for the retirement tax cut, and I have already, proudly, voted to increase the Earned Income Tax Credit," Tisdel said. "Unfortunately, this legislation contains a convoluted $800 million redirection that would block a permanent income tax cut for every Michigan resident and small business, while adding unrelated funding for corporate development projects. The final version grotesquely combined admirable, much-needed tax relief for seniors and working families with wholly unrelated money games and what amounts to a harmful tax increase for Michiganders, I voted 'no' on this pieced-together, Frankenstein's monster legislation."
###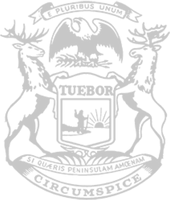 © 2009 - 2023 Michigan House Republicans. All Rights Reserved.
This site is protected by reCAPTCHA and the Google Privacy Policy and Terms of Service apply.